Mercedes-Benz Fashion Week 2018 / Innovation Island Fashion and its influence on South Asia's crea
October 1, 2018
October 1, 2018 | Written by www.ft.lk
Mercedes-Benz Fashion Week in October 2018 is to merge tech, wellbeing and education with wearables, through runways and thought-leadership addressing what's shaping and driving fashion today. Powered by Dimo and presented by AOD, the event will celebrate the local fashion economy and how it enriches the creative industries cluster of South Asia's 'Innovation Island', Sri Lanka.
Nearing a five billion dollar income by end 2018, it is no secret that fashion is currently Sri Lanka's biggest industrial success. Even globally, fashion is one of the past decade's rare economic success stories. Over that period, the industry has grown at 5.5% annually, according to the McKinsey Global Fashion Index, to now be worth an estimated $2.4 trillion. In fact, not only does it touch everyone, but it would be the world's seventh-largest economy if ranked alongside individual countries' GDP (The state of fashion report, McKinsey & BOF). This is why nations like the UK, the US, France, Australia, South Korea, Singapore and Belgium have given special significance to fashion, as a major component of their creative industries. And the outcomes of this strategic focus on developing the fashion business is evident through the thriving economies of these nations.

In Sri Lanka, the current fashion industry started off as a manufacturing and exports sector. However, it is now at an interestingly fluid state, where integration of creative thinking, contemporary design know-how and innovation has polarised the industry to bear multidimensional roles going from maker and stakeholder to retailer. With this all-encompassing approach to wearables, Lankan fashion has evolved to become a powerful regional player, with the ability to collaborate with almost every link in the value chain. This unusual industry forms one of the most important elements of Sri Lanka's powerful creative industries' proposition to the world—'Innovation Island'. As 'Innovation Island' encapsulates how South Asia's modern creative hub is centred in Sri Lanka, its fashion industry is at the forefront as its power player. This is what will be celebrated at Mercedes-Benz Fashion Week Sri Lanka this year. The Fashion Week is scheduled to take place during 25-28 October in Colombo, with a series of striking runways presenting Sri Lanka's latest fashion innovation, talks, and forums, sharing fashion intel and unusual retail experiences, bridging tech, craft and lifestyles.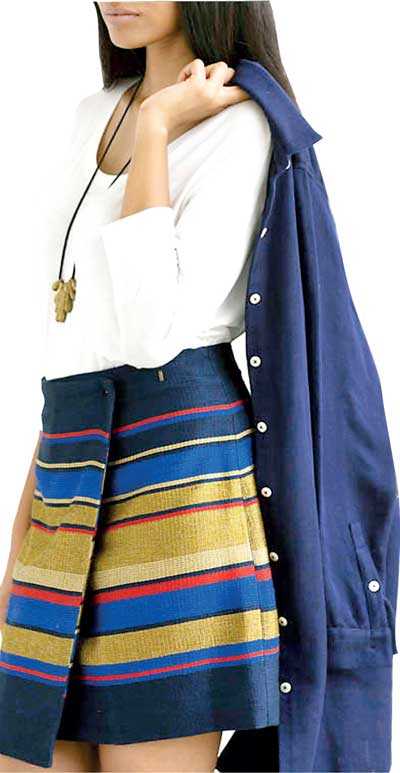 MBFW SL—Sri Lanka's fashion business proposition to the world
Powered by Dimo, the official custodians of the Mercedes-Benz brand in Sri Lanka, and presented by AOD, Mercedes-Benz Fashion Week 2018 has been curated with some serious business focus. The 2018 edition will be the third Mercedes-Benz Fashion Week held in Sri Lanka, as part of the automobile giant's worldwide series of international fashion weeks. With it, Sri Lanka's fashion business gets recognised across the globe, for its mature industrial infrastructures in place, conscious technologies and ground-breaking mergers between graduate talent, apparel manufacturers and traditional artisans to create a completely unique product out of the island. AOD founder Linda Speldewinde, who is behind conceptualising the Mercedes-Benz Fashion Week here, said: "I have just returned from visiting Mercedes-Benz Daimler headquarters in Germany, where Mercedes-Benz is supporting the fashion industry and engagements. I'm very pleased to have Dimo make this happen with AOD, for our industry. I have also spent some time at the Mercedes-Benz fashion weeks in Berlin and London, and the MBFW engagements there, and we're more confident of our place and what we can do with Mercedes-Benz Fashion Week Sri Lanka than ever before."
Discussing what the event delivers for Sri Lanka, Speldewinde added that the event is "literally, Sri Lanka's fashion business proposition to the world." She went on to say that Mercedes-Benz Fashion Week is all about presenting Sri Lanka's modern outlook, talent resources, and maker infrastructures for fashion, in a way that cleverly capitalises the island's own identity and allure. "Sri Lanka is an exciting new destination for fashion—this is what we know, and what we want to share with the world. It's a fashion destination that is driven by design and innovation, prioritising human cultures, empowering our women, using technology in new ways, protecting textile heritages, and practicing sustainability through and through."
Speldewinde went on to say that Sri Lanka, being an exceptionally beautiful island that is so strategically placed in Asia where a new fashion consumer culture is flourishing, has a remarkable edge to position as a new kind of fashion hub: "Aesthetically, geographically, culturally, industrially, creatively, Sri Lanka is South Asia's emerging fashion nucleus. Sri Lanka is really 'it' in all directions. It's where brands, designers, artisans, educators, students, and fresh graduates are open to do business with companies, innovators, and entrepreneurs from all over the world. And this is what Mercedes-Benz Fashion Week will project to the world this year, and the idea is to definitely show them why they should be making fashion business with Sri Lanka—the Innovation Island of South Asia."
Driving this message through Mercedes-Benz Fashion Week Sri Lanka is a concerted effort between several organisations, businesses, industry bodies, State influencers, and academia, including the Export Development Board of Sri Lanka, the Joint Apparel Association Forum, Brandix, MAS, Hirdaramani, Coats Thread, Etihad Airlines, Dialog, HNB, GT Nexus, Kevin Murphy, Kess, Mount Lavinia Hotel, the Netherlands' Embassy in Sri Lanka, Wijeya Newspapers and Life Online, led by AOD and Dimo.
Linda Speldewinde added that all these heavyweights in the fashion business, media, culture, automotive industry, and design academia came together with many others, upon a common ground for one big reason—this is Sri Lanka. "It's not just fashion. It's business—seriously big business. And Sri Lanka needs this to enter our next phase of development. We all know this, and this is why we've had such incredible support from very forward-thinking partners, from Dimo to our apparel industry, who understand how well this idea of embodying 'Innovation Island' can play out for our country."
Mercedes-Benz Fashion Week Sri Lanka x Innovation Island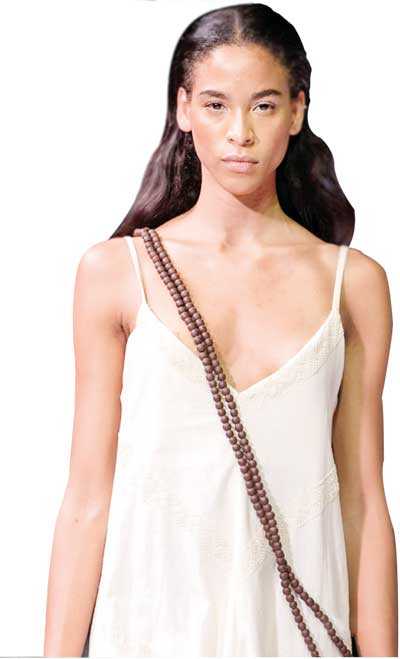 Mercedes-Benz Fashion Week's celebration of Sri Lanka's identity as 'Innovation Island' comes through an intelligently curated event series. This includes talks and forums unpacking generous doses of fashion intelligence, such as the South Asian Apparel Leadership Forum, Sustainable Fashion Summit and the Female Futures Forum. These talks and forums will bring an impressive group of speakers from local and international backgrounds, and they will be discussing some of the most progressive topics in the fashion business today, such as changing the exports game by tapping into urban engines to focus on major city markets over diluted marketing strategies for nations, how to transcend from seeing the intensifying speed of markets as a challenge and unlock the opportunities presented by the see-now-buy-now culture, as well as building generational correlations to understand how to speak to older consumers as well as the young.
The three main runways will turn the spotlight towards how far Sri Lanka can stretch its talent, skill and resources in creativity, fashion manufacturing and artisanry to create an unusual product, and how the island's modern identity as an urbane tropical paradise will influence its outlook and aesthetics on wearables.
Projecting Sri Lanka's evolving fashion future 
Linda Speldewinde closes her comments placing Mercedes-Benz Fashion Week Sri Lanka as a "very necessary element of a much bigger picture." "We have built Sri Lanka's creative industries to a level where they can take regional leadership. Now we are approaching their development with a national strategy, in which, the fashion business is a focus for obvious reasons. The State, the private sector, educators, business brains, economists…we all know that this is the road to take for Sri Lanka. It's against this backdrop that Mercedes-Benz Fashion Week fits in with the theme Innovation Island—the idea of telling the story of this inspiring, unusual, sustainably and creatively driven ecosystem that underpins Sri Lanka's powerful future as South Asia's creative hub."
Mercedes-Benz Fashion Week Sri Lanka's 2018 'Innovation Island' campaign will be created by its digital marketing partners We Are Designers, and digital content creation partners Kings Co., with official paper from Papyrus, official printing by Softwave, travel technology by Uber and www.fashionmarket.lk and Urban Island as retail partners. For more information, tickets and partnerships reach Mercedes-Benz Fashion Week Secretariat, 29, Lauries Road, Colombo – 04, Sri Lanka, +94 115 867 772/3, info@mbfwsrilanka.com or www.mbfwsrilanka.com